About Us
Nan Fung Life Sciences Real Estate ("NFLSRE") is an innovative, premier real estate investment and operating company established in 2019 focused on acquiring, developing and managing life sciences related properties in innovation-driven markets across the United States.
Based in Boston MA, NFLSRE is led by a world class management team with over 75 years of combined life sciences real estate development and operations experience.
NFLSRE is a subsidiary of Nan Fung Group, a Hong Kong based global conglomerate with core businesses in property development and investment. With net assets around $13 billion, the Group's track record spans over 165 projects comprising over 66 million square feet. The Group also holds a well-diversified financial investment portfolio and has made significant investments in the life science sector globally.
What We Do
We providently address the unmet needs of the Life Science Industry by delivering best-in-class real estate solutions to vital innovation clusters.
How We Do It
NFLSRE leverages unrivaled experience, a unique & intimate understanding of the life science industry as well as innovative technologies to deliver targeted real estate solutions.
NFLSRE values its relationships with its tenant partners and endeavors for them to be symbiotic and long-lasting.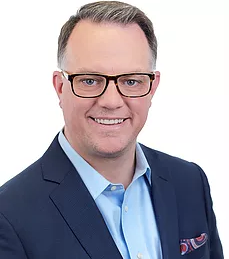 MATTHEW POWERS
CEO
Mr. Matthew Powers is the CEO of Nan Fung Life Sciences Real Estate. Prior to joining NFLSRE, Mr. Powers has over 20 years of experience working for large biotechnology and pharmaceutical companies in strategy, supply, operations and real estate positions. Mr. Powers made a very successful transition as a leader of life science brokerage at JLL in 2015, where he leveraged his prior experiences to be a strategic advisor to organizations across the full spectrum of the life science industry as well as geographical markets.
Prior to JLL, Mr. Powers held a hybrid role as Head of Real Estate and Infrastructure Operations as well as Strategy Program Manager for Merck Millipore's Biosciences Division. He led the company's real estate strategy and transaction management, responsible for a portfolio of six million square feet across 41 locations. In 2006, Mr. Powers established Chimera Management, a real estate solutions service provider to biotech and life sciences organizations. Earlier in his career, Mr. Powers enjoyed the fortuity of working for venerated biotech pillars Genzyme and Genetics Institute, the latter being acquired by the pharmaceutical giant Wyeth during his tenure.
Brian Collins
CFO
Mr. Collins is the CFO of Nan Fung Life Sciences Real Estate, a wholly owned subsidiary of Nan Fung. Prior to joining NFLSRE in 2019, Brian was the Head of Finance and Operations for the U.S region of Akelius Real Estate Management. As the first U.S based hire, Brian was tasked with establishing the entire stateside operations while acquiring multi-family apartment assets in the Boston, New York and Washington D.C markets. Previous experience includes holding various finance roles at Alcion Ventures, AEW Capital Management and Ernst & Young. Brian is a Certified Public Accountant in the Commonwealth of Massachusetts and holds a Bachelor of Science Degree from Babson College.
Paul Asmar
Director of Development and Property Management
Mr. Asmar is the Director of Development and Property Management of Nan Fung Life Sciences Real Estate, a wholly owned subsidiary of Nan Fung. Paul is responsible for the development and subsequent operating activity of the company's real estate assets. Prior to joining NFLSRE Paul was the head of U.S Real Estate and Property Services for Millipore Sigma leading a team to develop a new 350,000 square foot life science headquarters. Paul's previous experience includes holding various positions with Johnson Controls, EMCOR Facilities Services, DTZ (now Cushman Wakefield) and the Commonwealth of Massachusetts Division of Capital Planning and Operations. Paul holds a Bachelor of Science Degree in Electrical Engineering from Boston University.
Nick Hunnewell
Vice President
Mr. Hunnewell is a Vice President with Nan Fung Life Sciences Real Estate, a wholly owned subsidiary of Nan Fung. At NFLSRE Nick is responsible for sourcing, evaluating and underwriting investment opportunities. Prior to joining NFLSRE, Nick was a graduate student at The Tuck School of Business at Dartmouth where he received his MBA in June 2019. Before Tuck, Nick spent five years at The Riverside Company, a middle-market private equity firm based in New York City, most recently as a Senior Associate. Nick holds a Bachelor of Arts Degree in Economics from Colby College.
Contact
NAN FUNG LIFE SCIENCES REAL ESTATE
1 Lincoln Street
24th Floor
Boston, MA 02111
T+1 857 998 8800